BAD writing and regulatory
A team of experts is at your disposal to help you compile your BAD under EU Regulation 1107/2009, and specifically to help prepare your detailed and concise draft Registration Report, Section 3, "Efficacy Data and Information" (Biological Assessment Dossier), for any type of application (new preparation, re-examination, extension of use, national addendum) and for all regulatory zones (North, Central, South, Interzone).
We can also assist you with the administrative procedures required by the French Agency for Food, Environmental and Occupational Health & Safety (ANSES), including applications for second trade names, applications for experimentation permits with or without a derogation of harvest destruction, …
In addition, we can advise you on the relevant regulations governing fertilizer materials and crop-growing media to help you bring your product to the French market:
Fertilizer that complies with EC Regulation 2003/2003,
France's NF U mandatory standards for fertilizer,
The approval documentation to be submitted to ANSES.
Why call on Agrolis to prepare your BAD?
Our team of three experts has a combined 15 years of experience as field trialists, so we are thoroughly familiar with actual farm practices and experimentation,
Our in-house staff of 27 trialists includes eight experts, so we can get immediate answers to technical, methodological and practical questions,
We maintain an effective regulatory watch unit and participate in training offered by associations and official bodies,
We have preferred contacts within French public authorities,
We adopt a technical approach to BAD with a focus on quality,
We are efficient, and work collaboratively with our customers.
Anne MONFORT
Regulatory & BAD Manager
ZA Pechnauquié Nord
9 bis Rue du Lac
31 340 VILLEMUR-SUR-TARN
FRANCE
+33 (0)7 87 23 15 56
+33 (0)5 61 70 18 06

My technological cursus (University Technology Diploma, Applied Biology option Agronomy – Angers) and the year post diploma as long as the long trainee periods allowed me to acquire a sound knowledge in the plant sphere. I discovered field trials by chance through one of this long trainee period at the governmental plant protection agency (former SRPV), then 2 seasons as temporary field trialist at CYANAMID AGRO confirmed my choice, and after a year abroad in New Zealand and Australia I gave it a try.
From 2000 to 2011, I strengthened my knowledge in the experimentation area with PROMOVERT SA, in the technical and rigorous part of a field trialist (GEP/GLP).
In 2011 I had the opportunity to join the growing regulatory team of ROTAM AGROCHEMICAL EUROPE, being in charge of European efficacy programs and peer-review of bio dossiers.
This team experience allowed me to enlarge my knowledge with strong experience in the PPP regulatory area, and also to practice my rigor and critical sense.
Today I have the chance to lead the regulatory department of AGROLIS and to work with a team with solid field experienced technicians, specialized in biostimulants and crop protection products.
Our aim is to write good quality section 3 European dossiers and to adapt to our clients demands (efficient communication, frequent meetings, respect of deadlines…). Our aim is to deliver excellence to our clients.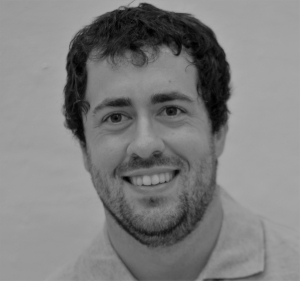 Myriam BERTIN-GUILLOU
Agrolis consulting
As an Agricultural Engineer specialised in crop protection, I began my career at Arvalis Institut du Végétal. Then, I continued in the fields as a field trialist testing PPPs at Agrolis from 2012 and several years. I strengthened my skills in ARM data management, writing GEP final reports and then I coordinated GEP trials. Finally, I was well trained on BAD writing internally.
Thanks to this strong background both in the fields and in GEP reports/BAD writing, I have a good vision of the entire data collection and analysis chain, from the field to the BAD. I take care of the section 3 European dossier (Efficacy part) writing with strictness and quality while adapting to our clients' demands.
Davinia ALVAREZ-GARCIA
Agrolis consulting
I am Agricultural Engineer with international experience in several fields. Starting as an experimental technician in the south of France carrying out efficacy trials, I continued my career in Germany working in Dow Agrosciences for seed production research, and then came back in France to work in agrochemicals development as Project Manager in Sumitomo Chemical Agro Europe. This last experience allowed me to realize that I wanted to keep on working in the agrochemical's world.
Nowadays, I am glad to be part of the Regulatory team in Agrolis Consulting where we gather all of our efforts on developing quality BADs that will fit the client requirements to assure the success.